Custom arch supports, or custom foot orthotics, are medical devices used to re-align the joints in the foot, ankle, and lower extremity. When prescribed and manufactured properly, they are effective in the treatment of many ailments including arch and heel pain, ankle pain, and even hip and back pain.
With the increase in awareness of foot health, there is an overwhelming number of establishments issuing arch supports. Unfortunately, the patient is often unaware of the difference in techniques used to manufacture such devices. At the Niagara Foot Care Clinic and Orthotic Centre, the chiropodist prescribes and fits all custom made arch supports to ensure the proper diagnosis and techniques are used.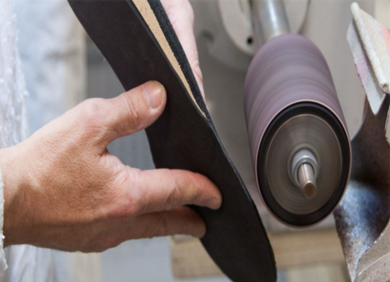 Symptom History
Your detailed symptom history is taken by the chiropodist, and your foot is examined to diagnose your foot ailment.
Foot and Ankle Analysis
The chiropodist will perform a weight-bearing foot and ankle analysis to determine if there are any mal-alignments of your lower extremity.
Casting
Feet are casted with plaster in the most stable position. A non-weight-bearing position is important as it ensures that your foot deformity isn't captured in the impression.
Molding
The casts are then modified as per the prescription and special materials are molded to your foot casts.
Manufacturing
These materials are then manufactured to fit into your shoes and special materials are added to your devices for comfort.
Custom Fitting
Each orthotic is fit by the chiropodist to ensure the proper fit and function are achieved.